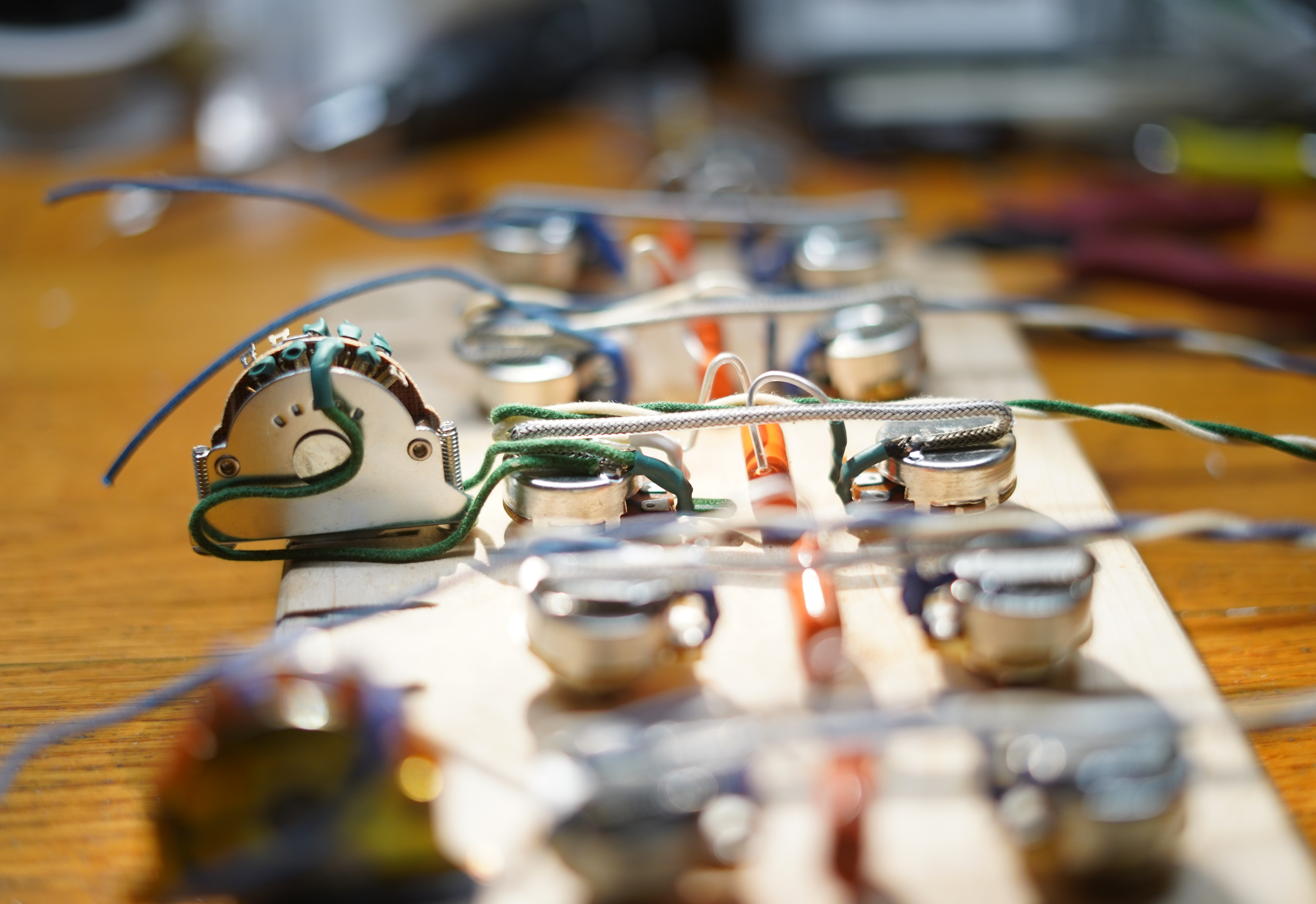 Exploring 4-Way Switching for Telecaster Guitars
The standard 3-way switching found on Telecaster guitars is a classic for a reason—it's simple, it gets the job done, and it delivers three different sounds at the flick of a switch. However, if you're looking to add a new dimension to your Telecaster's tone, a simple modification called 4-way switching might be just what you need.
By wiring your pickups with an additional series option, you can achieve a beefier and more powerful sound when in Series. In this article, we will delve into the differences between parallel and series wiring and explain how to wire your Telecaster for 4-way switching.
Do you like post like these? Do us a favor. Share this post with your fellow circuit nerds and sign up for our mailing list found at the bottom of this page! 
Parallel vs. Series Wiring
In a standard guitar, like a Stratocaster or a Telecaster, the pickups are wired in parallel. In parallel wiring, each pickup has its own path to output, resulting in a brighter and more balanced sound. However, with series wiring, the output of one pickup is combined with the output of another, creating a different sonic character.
When the Telecaster pickups are wired in series, you're taking out the 6k Bridge pickup and wiring it to the back of the 6k neck pickup making it one continuous Neck pickup. When you do this the Neck pickup's signal has to travel a greater distance, leading to increased resistance. Those 6k coils combine to make one 12k coil. As a result, the tone becomes bigger and beefier, offering a thicker and more powerful sound. This wiring configuration can enhance your Telecaster's tonal range, allowing for greater versatility and expression.
Understanding 4-Way Switching
With a 4-way switch modification, you gain additional switching capabilities on your Telecaster. Here's a breakdown of the four positions you can achieve:
Bridge Pickup Only
Bridge and Neck Pickups in Parallel
Neck Pickup Only
Neck and Bridge Pickups in Series
Wiring Diagram: To wire your Telecaster for 4-way switching
Note: If your Telecaster's neck pickup has a cover, you will need to separate the jumper wire connecting the cover to ground and run a separate wire from the cover for independent grounding. You can find a step-by-step guide on how to do this in our provided resource.
How It Works
Let's explore how the different positions of the 4-way switch affect the wiring:
Neck Black wire is connected to Common A
Bridge White wire is connected to Common 1
1. Bridge Pickup Only:
Neck Yellow: Connected to Output through a jumper wire
Neck Black: Not connected (lacks continuity so Neck pickup is "off")
Bridge White: Sent to Output through common.
Bridge Black: Grounded
2. Bridge and Neck Pickups in Parallel:
Neck Yellow:

Connected to Output

Neck Black: Grounded means pickup is "on"
Bridge White: Connected still connected to Output
Bridge Black: Grounded
3. Neck Pickup Only:
Neck Yellow:

Connected to Output

Neck Black: Grounded
Bridge White: Not connected to the switch circuit making it off
Bridge Black: Grounded
4. Bridge and Neck Pickups in Series:
Neck Yellow:

Connected to Output

Neck Black: Connected to the Bridge White using jumper
Bridge Black: Grounded
Conclusion
By implementing 4-way switching on your Telecaster, you can unlock new sonic possibilities and add a thicker, beefier tone to your arsenal. Experimenting with different pickup combinations in series and parallel wiring can enhance your playing experience and provide you with a greater range of tonal options. Whether you're seeking a more powerful sound for blues, rock, or any genre that requires a bit of extra punch, 4-way switching can be a worthwhile modification for your beloved Telecaster.
Want to get all of the tonal options with none of the hassle? Don't want to spend an afternoon soldering parts together? You're in luck, because here at Gunstreet we have 3-way and 4-way wiring harnesses that are easy to install, as well as full 3-way and 4-way control platers that are drop-in ready for your telecaster: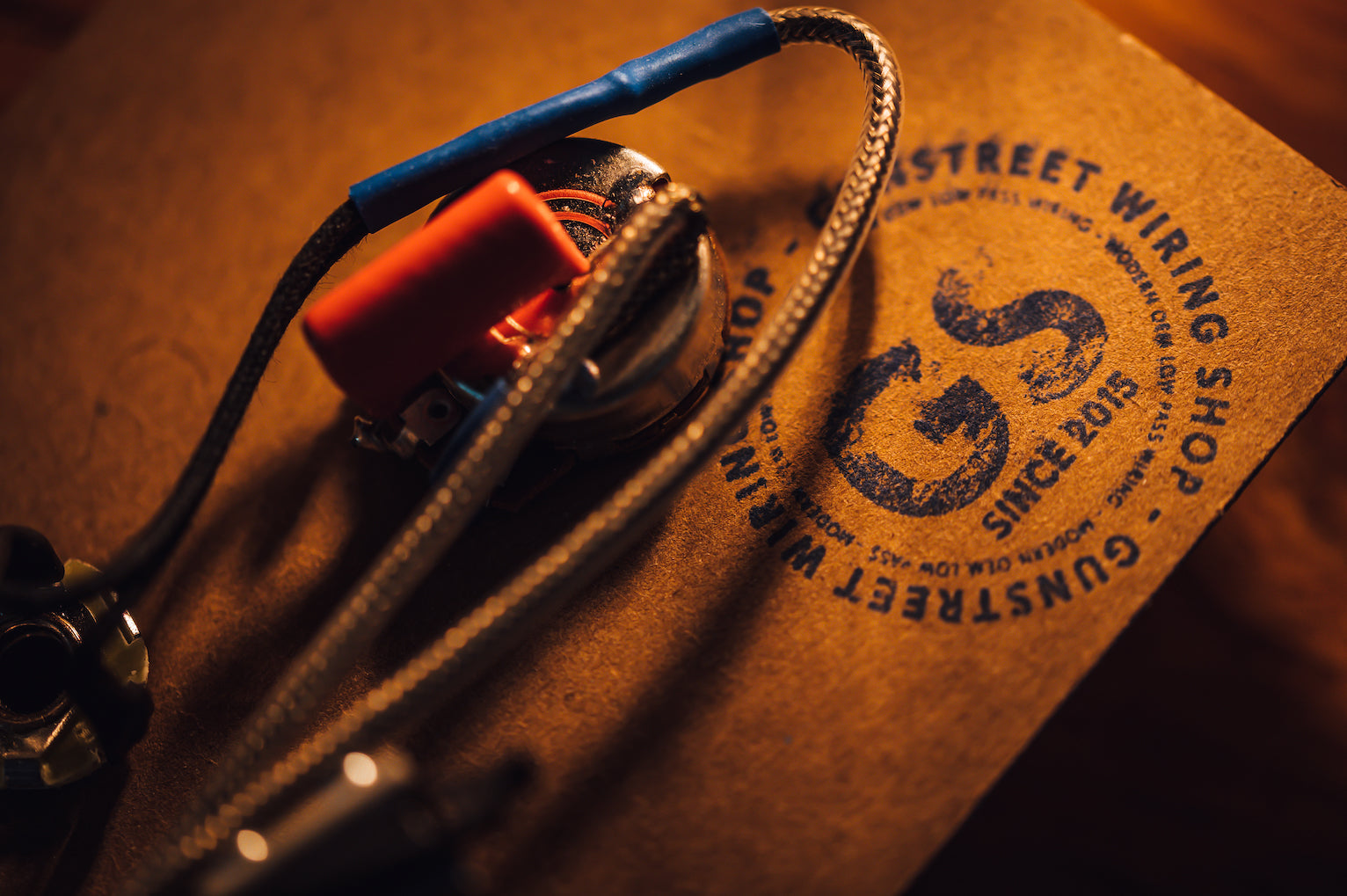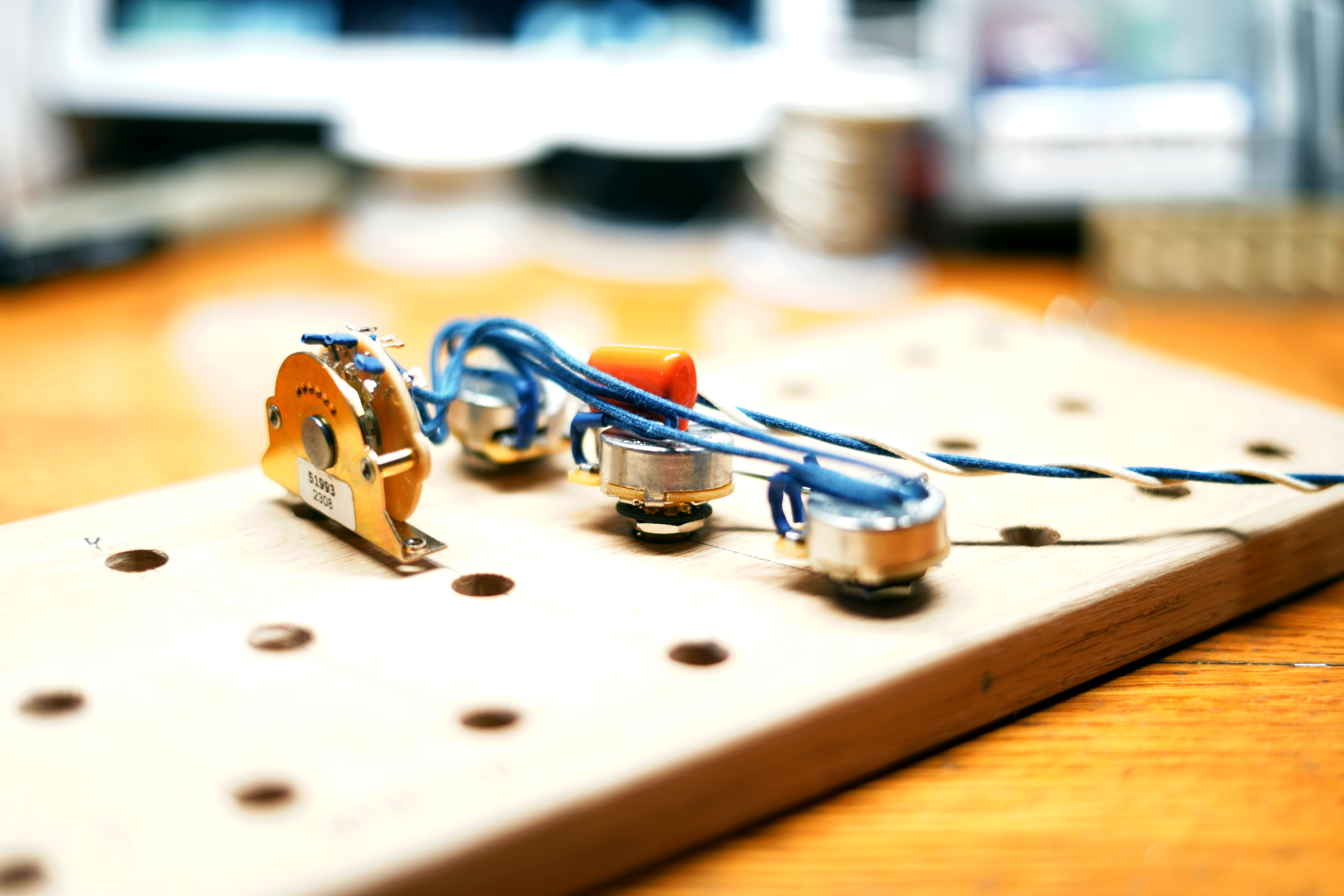 The Fender Stratocaster is an iconic guitar that has shaped the sound of popular music for decades. With its distinctive tone and versatile pickup configurations, the Stratocaster is a favorite amo...
Read more