FREE SHIPPING ON ALL DOMESTIC ORDERS $75+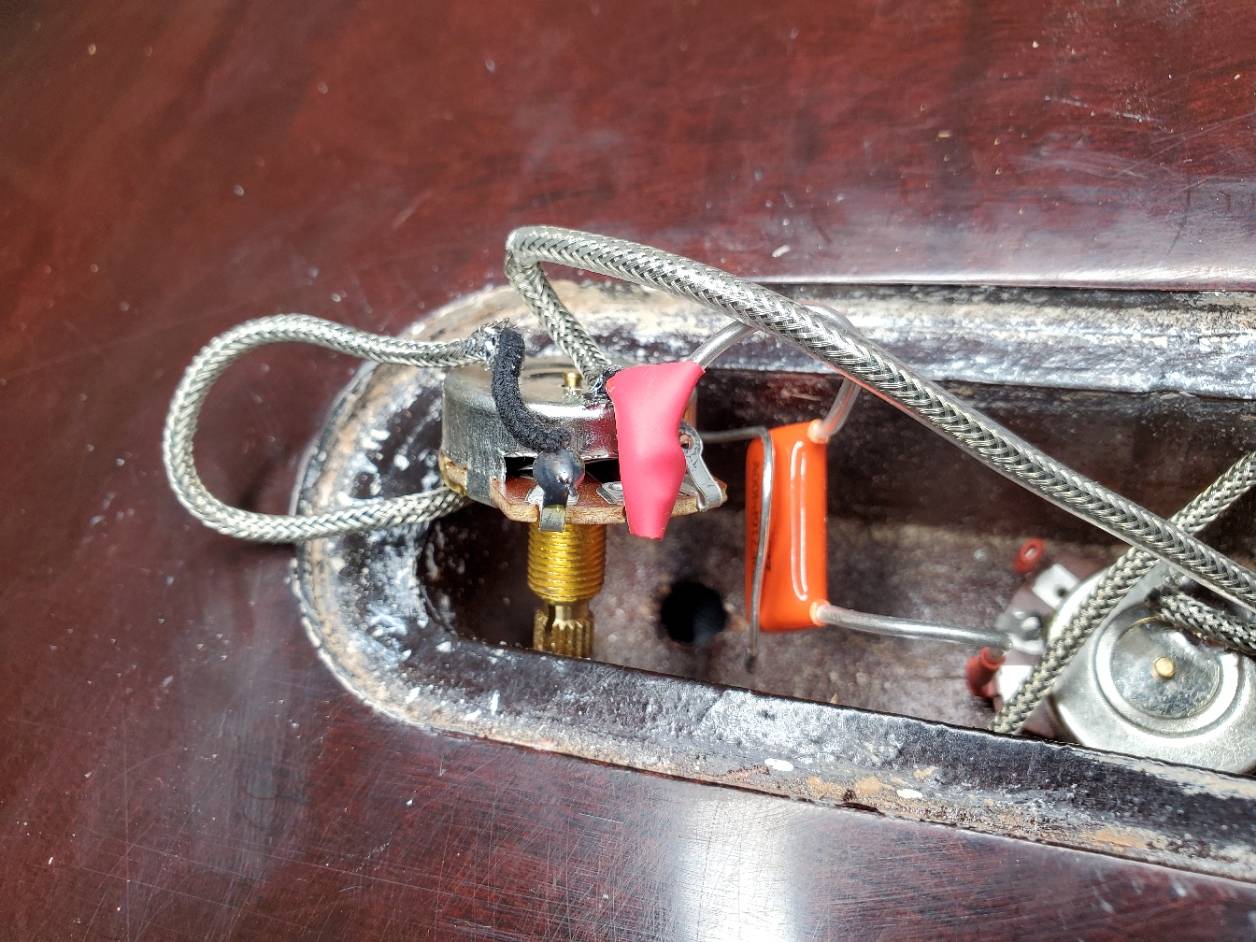 Step 1 of 3:
solder your pickup's "+" to the far left lug on the Volume Pot
Step 2 of 3:
Solder your pickup's ground aka "-" to the casing of the tone pot. If Installing a braided wire pickup make sure the braided part is pushed away from your hot joint
solder the wire coming from your guitars bridge to the casing of any pot. On this example the volume was the closest.
Test the controls before restringing the bass by lightly taping the pickups with a metal object.