Shop Build Ep.3: $99 Squier Sleeper Build
In preparation for our new Metric Strat Wiring launch, we need to build a demo guitar, and in our general rhetoric we are going to have fun. We will take a $99 Squier and upgrade bullet to be as good as a high-end fender.
Demo Build Part 1- The Guitar:
$99 Squier Bullet Strat
Now that we live in a world where affordable CNC machines dominate the manufacturing market, you can get a well-built, super playable guitar for what recently used to be unplayable price range. We picked up this Squier on sale at a Local Guitar Shop for $99. Truthfully, we were impressed for what you got. The Surf Green is a little dark compared to its original big brother, but we can mellow it out by tricking your eye with "relic'd" parts.
Features
Body: Basswood (42mm)

Neck: Maple

Fingerboard: Rosewood 9.5" Radius (241mm)

Frets: 21 Medium Jumbo

Pickups: 3 Single-Coil Strat Pickups

Controls: Master Volume, Tone, Tone

Pickup Switching: 5-Position Blade:

Position 1. Bridge Pickup

Position 2. Bridge and Middle Pickup

Position 3. Middle Pickup

Position 4. Middle and Neck Pickup

Position 5. Neck Pickup

Bridge: Synchronous Tremolo with Cast Saddles

Machine Heads: Covered Tuners

Hardware: Chrome

Pickguard: 1-Ply White

Scale Length: 25.5" (648 mm)

Width at Nut: 1.65" (42 mm)

Unique Features: Slim (42mm) Body Profile,

Traditional Strat® Headstock Shape,

White Dot Position Inlays
Pros
Again, it wasn't that long ago where a new $100 guitar was a dangerous choice and were better off saving money for an older used guitar. Fender took their time when they designed this series. The thinner body feels nice positioned next to you, the neck isn't tooth-pick-thin, is comfortable in your hands and the action and fret job are impressive. The pickups sound distinctly like Fender and are better then some we've heard from a guitar 4x it's price. For a $100 guitar this is a great deal.
Cons
Here's where the price range starts to show. Tuners. This guitar is equipped with the generic covered tuners found on all guitars under $300. They are garbage. Having to tune this guitar twice while writing this review, the finish is not bad per se, but on the body there are "finish drips" and spots where there is dirt specs deep in the finish. The neck finish is super thin which will wear quickly on loved guitars. Lastly, this guitar has a super thin tremolo base, which is a sustain killer. Truthfully, all things where you have to remind yourself it was only $99!
Demo Build Part 2-Deconstruction
Now it's time to take this whole guitar apart. This is another cool way to see how this thing was manufactured. Even with it being a budget guitar, you can see how many people it takes to bring this guitar to life!
Want to see our Tech Talk Series?
All our harnesses are back by our 30day Promise
Build Part 3: New Hardware: Tuners
In order to install our new tuners, we had to do two things. First, enlarge the stock holes to fit the new standard sized tuners, then fill the old screw holes with some wooden dowels and cut everything flush
Kluson Nickel 6 Inline White Button Tuners
We were able to find some used Klusons on Ebay that had an amazing aging to them. Add the fact that they were only $34, including shipping, we couldn't be happier. 
Find our products on Reverb
Build Part 3: New Hardware: Bridge
Continuing the vintage Strat theme, we picked up a used vintage style tremolo from a MIM Strat.
One of the most critical components of a Strat is the bridge block. This metal block, connected to the bridge plate and helps create that Strat resonances that defined this guitar's history. If you compare the "Made in Mexico" vs the bullets, this piece is so cut down to save on money that you have to realize how much string vibration is lost.  Since the body is thinner than your average Strat, the bridge just barely fit. But, with how important it is to the tone, we kept it on the guitar.
Have you seen our Unicorn Epiphone SG
Tech Talk 50s,Modern,Volume Bleed
Part 4: New Hardware: Electronics and Aged Parts
With this build we will be pairing our new metric oem harness with our first Strat prototype pickups that we just got in. We asked the master winders to design us a set that embodies that raw 1950s attitude. One moment they are June Clever the next, Betty Page.
Find out what our customers say about us!
Conclusions:
For little money we were able to make a guitar that is truly unique and that sounds and plays like a high-end Strat.
We take a lot of time making these blogs. So, make sure to hit that like button and share this blog. The more likes these blogs get, the more we do them!
Our Strat harnesses can be found here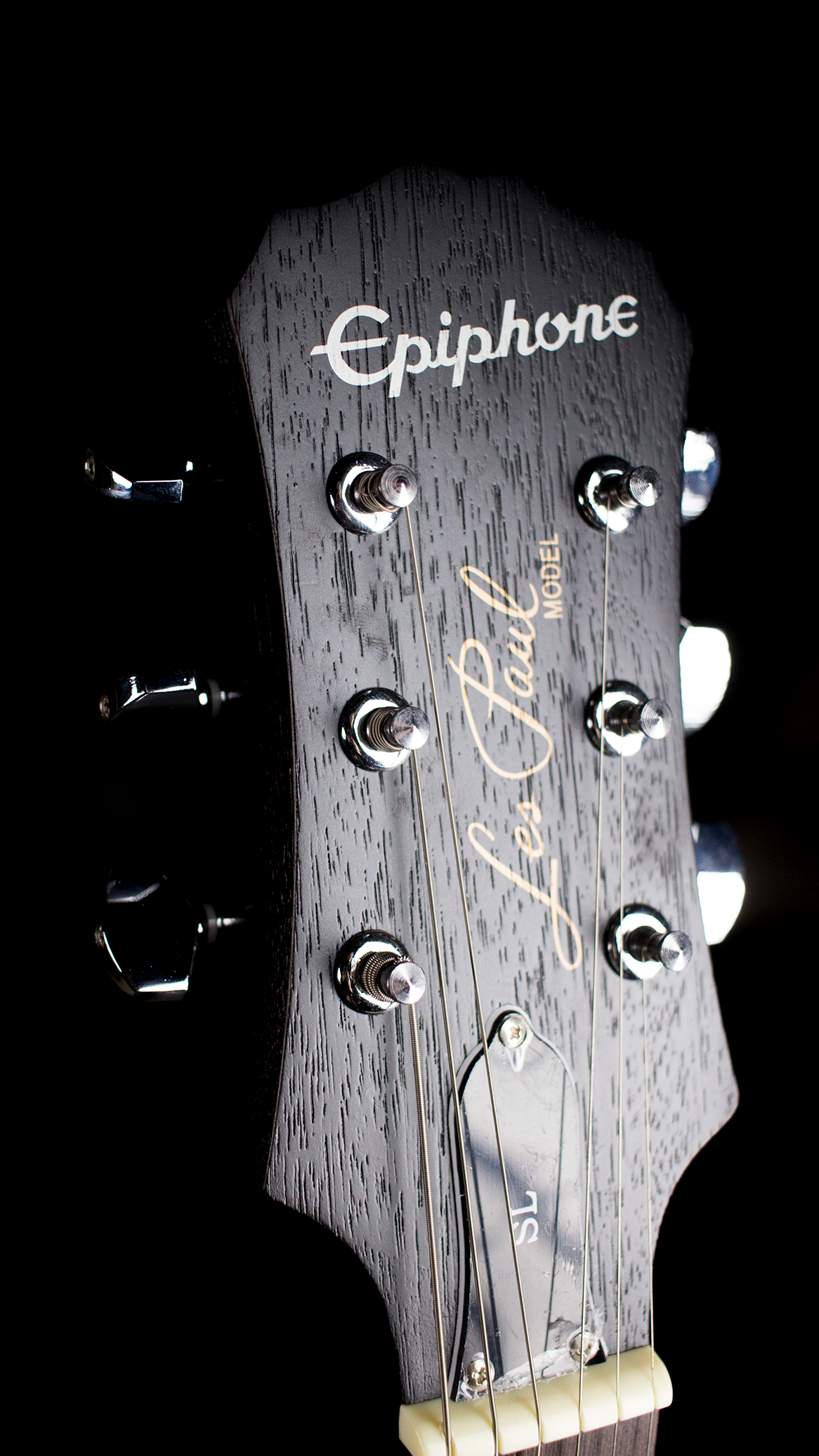 Shop Build Ep 4: Epiphone Les Paul SL
 REVIEWAs we passed along the guitar everyone said the say things. "the look is perfect" and "I wish they had this guitar when I started to learn" as overall this guitar is killer for it money.  wh...
Read more